So, you decided to take the plunge and buy a new car. It's an exciting time, for sure, but when it comes to picking the right vehicle, you may need a little help.
The car buying process always starts with research. And while you could spend hours scouring the internet for reviews on your favorite vehicle specs and features, you could also cut that time in half.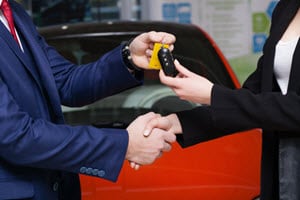 Our team at B.Z. Motors Chrysler Dodge Jeep Ram FIAT has put together this vehicle review library so that all our Lewisburg, Sunbury, and Danville customers can make the most informed decision possible.
Learn What Makes Your Favorite Car Tick
With your daily commute and lifestyle, what are your top vehicle priorities? Do you spend a lot of time on the highway and require a highly efficient sedan? Or are you an adventurer in need of a more rugged SUV or truck?
No matter what it is you're looking for in a car, you'll learn all the pertinent specs in the reviews listed on this page.
Not only that, but you can learn what some of their most important features actually do. For instance, you may have heard certain jargon thrown around before, such as mentions of a continuously variable transmission, etc. But what difference does this actually make?
By reading through these detailed reviews, you'll find out.
Our Inventory Has You Covered
Chrysler, Jeep, Dodge, Ram, FIAT-that's an awful lot of options, isn't it? But we do that on purpose. In our opinion, these are the very best cars on the market. And with our inventory of new, used, and certified pre-owned models, you'll have the opportunity to get behind the wheel of only the most capable vehicles around.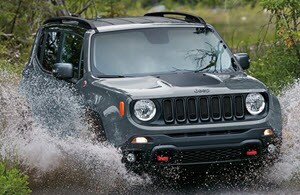 Start out by browsing through our inventory online today. There, you'll find information on vehicle specs, features, and price quotes. Once you find something you like, just give us a call. We can even schedule a test drive.
Shop Smart
A new car is an important purchase. Don't allow yourself to dive into it without first doing the right research.
By reading through the reviews on this page, all Lewisburg, Sunbury, and Danville drivers can become experts. And if you have any questions afterward, just contact the B.Z. Motors Chrysler Dodge Jeep Ram FIAT team. We'll be happy to help!
2017 Jeep Patriot Review
2017 Jeep Grand Cherokee Review
2017 Jeep Cherokee Review
2017 Jeep Renegade Review
2017 Jeep Compass Review
2017 Dodge Journey Review
2017 Dodge Grand Caravan Review
2017 Dodge Durango Review