With spring on the horizon, you're likely beginning to dream of the vibrant veggies and fruits that start popping up from the ground once the weather warms up.
So, to celebrate the gems of the earth during any time of the year, why not stop by some local restaurants that use only the most seasonal ingredients in every delectable dish?
To help you celebrate Mother Nature's bounty, let's dive into our guide to the Best Farm to Table Restaurants near Lewisburg, PA. Before long, you'll be digging your fork into a plate of local, farm-fresh fare, and feasting on the most mouthwatering foods in your area.
Blind Pig Kitchen
Looking for a rustic restaurant that offers up new dishes every week? If so, search no further than Blind Pig Kitchen. At this local haven, you'll find plenty of creative entrees that quench all kinds of cravings-from pork to beef to chicken, and just about anything else you can imagine.
Plus, you'll eat your meal knowing that every spoonful comes packed with regional delicacies and ingredients that keep your local farms growing. To start, order up a platter of local cheeses accompanied by crunchy crackers and zesty sauces.
Take a bite of the Grass-Fed Beef Bourguignon, which serves Beef Chuck and braised Shiitake Mushrooms with Tomatoes, Bacon, Onion, and Red Wine. Choose two of their accompaniments with your dish, and you're ready to indulge!
Check out photos of their Sunday Brunch specials by visiting their Facebook!
Elizabeth's: An American Bistro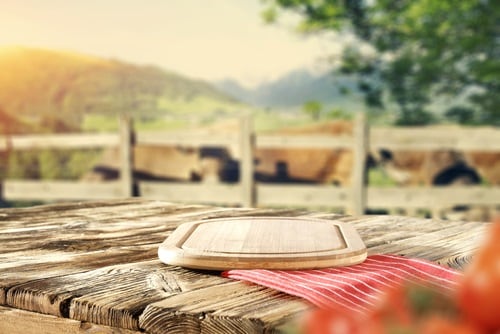 Sometimes, you need to curl up in a cozy restaurant and take your time enjoying a stick-to-your-ribs meal. That's why Elizabeth's: American Bistro keeps your taste buds happy with a seasonally-changing menu of tempting and locally-sourced eats.
Begin your culinary adventure at this soul-warming spot with the Thai Clam & Mussels, which come dunked in a Red Curry Broth that's enhanced with Asian Herbs and Crispy Wonton Leaves.
For something a little unique, savor the salty notes of the Porcini-Crusted Landis Hen, that's prepared with Mushroom Risotto, Pecorino, and a Duxelle-Truffle Drizzle.
And don't forget about dessert! This local favorite features a variety of imaginative sweets, like sorbets, crisps, cakes, and so much more. Be sure to call and inquire about their current list of confections.
Take a look at what customers have to say on their Facebook profile!
Old Forge Brewing Company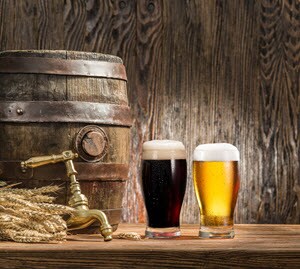 There's nothing better during a weekend than relaxing and pairing some tasty cuisine with a rich brew. Luckily, Old Forge Brewing Company comes with all the essential components for a fun evening out.
And, in an effort to strengthen the bond within this community, Old Forge endeavors to use only local resources, staff, and supplies since they opened their doors in 2008. That way, you can feel satisfied knowing that every bite, as well as every inch of the restaurant, has been made by, and crafted, using local farms and artisans.
Prepare your belly for an entrée by choosing from their extensive selection of scrumptious appetizers, such as the Soft Pretzels that come with a choice of Spicy Mustard, Honey Mustard, Pepper Jack Cheese Sauce, or Beer Cheese sauce.
Then, move along to the main event by opting for something from the sea like the Pumpkin Seed Crusted Salmon, paired with Maple Bacon Potato Salad, and topped with Fresh Greens and a Brown Butter Sage Vinaigrette.
Stop by their Facebook page for a look at their upcoming events!