After a long work week, it's essential to unplug and spend some time enjoying the outdoors with a relaxing round of golf. Sometimes, your de-stressing activity requires a change of pace, which is why we're here to help you put your swing to the test with a visit to these local golfing sanctuaries.
Ready to impress your buddies or family with that picture-perfect form? If so, be sure to tee off at these best golf courses near Lewisburg, PA. Before long, you'll be scoring a hole in one on the green and enjoying a calming day out with your friends.
Shade Mountain Golf Course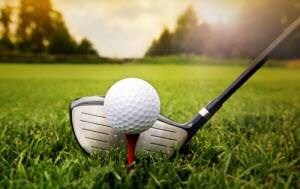 Earning the Readers Choice Award 2018 for the Best Golf Course in the Valley, you can trust that the fairway at Shade Mountain Golf Course will serve up enough challenges to keep you on your toes throughout your match.
This 18-hole green keeps even the most seasoned golfers engaged with carefully placed sand bunkers, ponds, and streams nestled throughout the landscape. That way, you'll soak up your time on this course and be able to try out your shot-planning skills on every hole.
After you've spent time basking in the sun of this verdant oasis, don't forget to stop by Divots Restaurant and Bar for a quick bite and maybe a few libations. Or, take a quick dip in the on-site pool to cool off after a warm day.
Visit their Facebook page to see pictures of their green and some of their upcoming events!
Susquehanna Valley Country Club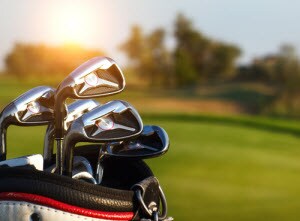 Looking for a destination that will help you refine your golfing skills? Well, search no further than the golf professionals at Susquehanna Valley Country Club.
Here, you'll be guided along each putt and drive with the assistance of John Hoffman. Thanks to his careful instruction, you'll hone in on your techniques until you're rivaling the likes of Jack Nicklaus.
If you're feeling confident in your golf prowess, pack up your clubs and head to their 18-hole championship course which features a putting green, driving range, and practice area.
Regardless of which area on this course you choose to spend your day, you'll relax to the gorgeous views of the surrounding valley.
Head on over to their Facebook profile to learn more about their banquet hall and wedding venue!
White Deer Golf Complex
Since 1965, White Deer Golf Complex has grown to become an authentic golfing destination which provides enthusiasts with a 45-hole green.
In addition to that, you're welcome to choose from a number of different courses that each offer different obstacles and ranges to fit your preferences and needs.
So, if you happen to be bringing along a buddy who isn't well-versed in golf, you'll locate the course that helps everyone feel comfortable and carefree during your outing.
On top of their course options, this local landmark comes with a Pro Shop facility where you can snag the perfect golfing outfit or get sized for a new club. That way, you'll have everything you need for a successful day on the fairway.
Book your next tee time with the convenient schedule option on their Facebook!