For some mouth-watering cheesy goodness, you can't go wrong with a classic pizza pie. Or, you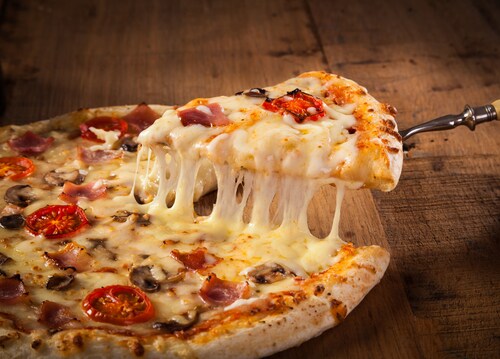 can always dress it up with lots of unique toppings. No matter how you like your pizza, you're sure to satisfy your taste buds when you visit any of these places for the best pizza near Lewisburg, PA. Read all about them below, then go out and get a slice for yourself.
Have Your Pizza Well Done at Mancini's Italian Restaurant
If you prefer your pizza with a bit of a smoky taste, then you'll want to check out Mancini's Italian Restaurant. There, they make their pizza well done in a wood-fired oven, and offer local, organic, and non-GMO ingredients.
Which Pie Should I Try?
You can get a cheese pizza with your choice of toppings, or choose from any of their specialty pies. There's the Greek pizza, with spinach, feta, tomato, and black olives. Or, if you're feeling adventurous, get the Fire Breathing Dragon. This pizza is topped with chicken or meatball, pesto, sautéed onions, and roasted jalapeño peppers.
Check out Mancini's Italian Restaurant on Facebook to see photos of their unique pizzas and other Italian cuisine.
Get New York Style Pizza at Pizza Phi
While the name Pizza Phi implies that this place only serves pizza, they actually have lots more to choose from, including wraps, salads, and burgers. However, it's their New York style thin crust pizza that customers keep coming back for.
Which Pie Should I Try?
There are many unique pizza combinations to choose from. However, if you're feeling daring, try their one-of-a-kind concoction that's so massive, it takes an hour's worth of prep time to create. The Belly Buster is only offered in an extra-large size, and has the following toppings:
Pepperoni * Ham * Bacon * Sausage * Meatball
Mushroom * Onion * Green Pepper * Banana Peppers
Cheesesteak * Grilled Chicken * Turkey * Salami
Mozzarella Cheese * Cheddar Cheese * Spicy Jack Cheese
Buffalo Sauce * Onion Rings * French Fries
See all the food items they offer by visiting Pizza Phi on Facebook.
Find Regular & Gourmet Slices at Tonino's Pizza
At Tonino's Pizza, you'll find a wide variety of subs, salads, homemade pasta dishes, and, of course, cheesy pizza. Every food item is made with clean, fresh ingredients using classic Italian recipes passed down from generation to generation. Plus, if you have an upcoming event, they offer catering and will even deliver the food right to you.
Which Pie Should I Try?
When you're looking for a gourmet slice of pizza, there's the Mediterranean pizza, which is topped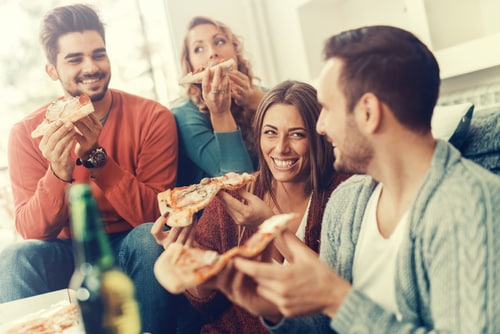 with marinated grilled chicken, fresh romaine, red onions, green peppers, olives, and Greek dressing. Or, you can get the Taco pizza, which has seasoned ground beef, lettuce, tomato, salsa, sour cream, and cheddar jack cheese.
Want to know how yummy their menu items look? Check out photos on the Tonino's Pizza Facebook page.
Where Will You Get Your Slice of Heaven?
When your tummy starts rumbling, there's no better way to fill it up than with a delicious piece of pizza. Get a slice or a whole pie today, and simply choose which kind you want, and if you want to share.