Only in Lewisburg PA…
When new residents and students relocate to Lewisburg, PA, it's for far more than just the beautiful Bucknell campus and college night life.
While this leading liberal arts college, known for its excellent English and environmental programs, is a huge part of the community, it's by no means the only thing the town has going for it.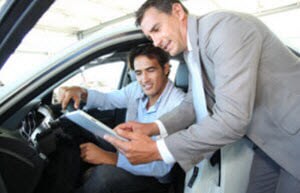 Lewisburg is charming, to put it simply. With less than 6,000 residents, you can easily settle in at your own pace. Before you know it, you'll know all your neighbors by name.
As a Chrysler dealer near Lewisburg, PA, B.Z. Motors Chrysler Dodge Jeep Ram FIAT has been serving the town for years. We've experienced the town's many historical sites firsthand, including the Reading Railroad Freight Station and Packwood House-American Hotel.
We've also enjoyed some good food. If you're looking for a stick-to-your-ribs dinner, you'll want to head to the 2nd Street Smokehouse & Grill tonight!
Get to Know Our Chrysler Dealership
In a town as comfortable as Lewisburg, it's only natural that you're going to seek out a business that feels equally homey. That level of familiarity is something that we're constantly striving for at B.Z. Motors Chrysler Dodge Jeep Ram FIAT.
Our staff is close. We work together day in and day out, and we're hoping to welcome all Lewisburg drivers into the fold, too. You're our neighbors, after all, and we want you to think the same of us.
All in the Family
Before you come in and see us, let us introduce you to our family. These are the types of staff members you'll encounter when you shop with us.
Service Technicians
Keeping your car in shape is a big job, and it's one that our technicians will always take very seriously. They know exactly how they'd expect their car to be treated in someone else's hands, and that's how they're going to treat yours.
From routine maintenance to major repairs, we can assure you they have all the skills and tools to take care of your Chrysler.
Sales Representatives
When you want advice, opinions, or even instruction on how to operate some of your Chrysler's more complex features, these are the folks you're going to turn to. They'll likely be the first to greet you when you visit, and they're more than happy to do so.
Finance Team
Finance is sensitive business. Nobody knows that better than our financiers. Whatever you're credit challenges may be, they're sympathetic. Moreover, they're willing to go the extra mile to find a solution for you.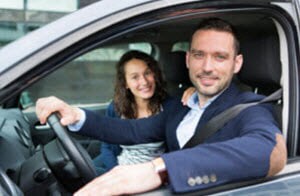 Let Us Share Our Inventory with You
Every day we try to accumulate more Chrysler, Dodge, Jeep, Ram, and FIAT vehicles. This isn't just because we want the biggest inventory. We're aiming for the inventory with the most options.
When you visit us, we want to be certain that we have exactly what you're looking for in stock. From the bigger, more spacious Chrysler Pacifica to the luxurious Chrysler 300, we'll make sure you drive home in the car of your dreams.
If you're ready to start shopping, visit our Chrysler dealer near Lewisburg, PA, today. The B.Z. Motors Chrysler Dodge Jeep Ram FIAT team can't wait to welcome you to the family.