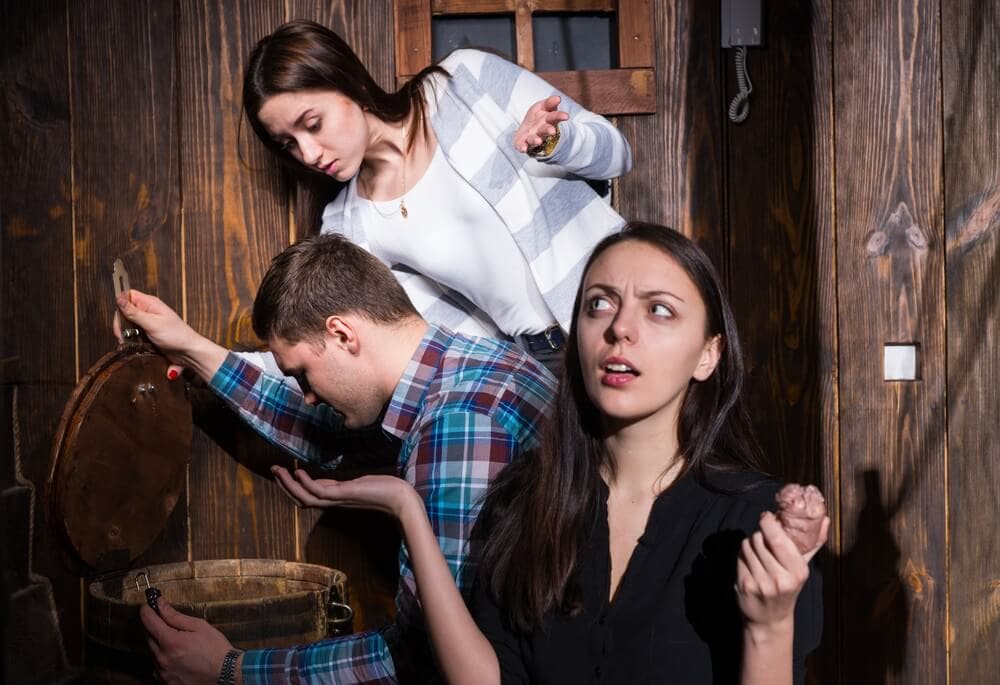 Escape Rooms have become an extremely popular group activity in recent years, and that's because you're able to work together as a team in order to solve clues, puzzles, and riddles, and finally, escape. You'll have an hour to solve real-life scenarios while exercising your brain, and having fun in the process.
The Escape Rooms
Here at Fantasy Escape Room, we have four different available rooms for you to book.
The Shipwrecked room is perfect for beginners, because it has the highest success rate out of all of them, coming in at 40%. Here, you're on your fourth day out at sea when suddenly a major storm hits and starts flooding your ship, in order to stay alive you must find the life jackets in time, and make the front page of the paper as a survivor, before time runs out and you get buried at sea.
In this scenario, you'll be thrust into the fall night after receiving a chilling 911 call about a murder in the town of Lycolmine, and it's your job to find and arrest the murderer, or else all the suspects will be set free. This room is medium difficulty, and has about a 25% success rate.
The Wisp in The Wild Wood
This is another medium difficulty room, with a 20% success rate. In this scenario, you're walking through the woods when you come across a cave that sparks your interest. Eventually your curiosity will get the best of you and you'll end up trapped. It's your job to find the secret that allows you to escape before time runs out.
The Bunker is the most difficult of the rooms, with just a 15% success rate. In this room, you're in current day, but you and your family have been living underground cut off from the world for the last eight months. Food and supplies are beginning to run low, which means you have to find the code that allows you to grab your survival gear and escape. This way you can begin a life in the new age of humanity.
Book Your Next Adventure!
You can easily book your next appointment online, or feel free to give us a call. To keep up with our hours and events, be sure to follow our Facebook page!