Here's the bottom line-BZ Motors Chrysler Dodge Jeep Ram FIAT is one of the premier FIAT dealerships near Williamsport, PA. It doesn't get any simpler than that. If you're interested in a FIAT, we've got you covered. We encourage you to keep reading to learn more about all the ways that we can serve you.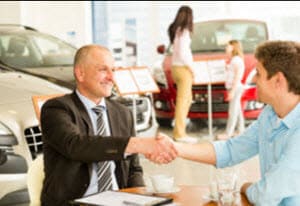 From dozens of new and used FIAT vehicles to top-of-the-line service and value-boosting shopping tools, we've got you covered every step of the way. As always, if you have any questions, contact us today.
Williamsport PA-A Wonderful Place to Drive a FIAT
If that's the bottom line regarding BZ Motors Chrysler Dodge Jeep Ram FIAT, then here's the bottom line regarding Williamsport: It's a wonderful place to drive a FIAT. It doesn't get any simpler than that, ok?
Williamsport, which is the county seat of Lycoming County, Pennsylvania, is known as the birthplace of Little League Baseball. In fact, the league's headquarters are still located here, and the city still hosts the annual Little League World Series each summer. ESPN broadcasts this tournament to countries around the world, and the residents of Williamsport feel like it's a great honor to host this event. Wonderful!
New & Used FIAT Inventories
Now that you have a better sense of how cool Williamsport can be, we'd like to tell you a bit more about all the awesome FIAT convertibles, hatchbacks, and SUVs that we carry. We're talking about models like the FIAT 124 Spider, the FIAT 500, and the FIAT 500X. They're all available online or in our showroom.
Best of all, we also stock more than 100 used and pre-owned cars from a variety of manufacturers-not just FIAT! If you're looking to save as much money as possible on a high-quality automobile…these are it.
However, chances are that you're still knee-deep in your research process. That's perfect. On our site, you'll find plenty of helpful resources, including reviews, comparisons, photographs, specifications, etc. Or, at our showroom, one of our experts can walk you through our entire inventory and answer your questions!
Online Shopping Tools
On the other hand, if you think that you're ready to make a few moves towards your next FIAT, we've created a bunch of online shopping tools that you can find on our website. Here's a closer look:
Finance Application: Fill out an application to get pre-approved for FIAT financing right now!
Kelley Blue Book® Trade-In Evaluator: Discover the value of your current car towards a FIAT!
Specials & Incentives: This is where you can save even more money on an already-great deal.
Affordable FIAT Service-Williamsport PA
Last, but certainly not least, let's say that you've been driving your FIAT for a while and it's finally due for some routine maintenance; or, let's say that something has gone wrong and it needs some key repairs.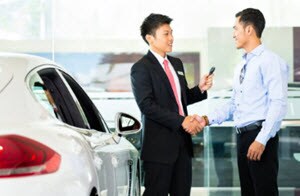 The well-trained and well-educated FIAT technicians at our Mopar® Service Center can help. They'll take care of anything and everything, from a minor tire or oil issue to a major catastrophe and beyond.
Most importantly, you can schedule your FIAT service appointment on our website now, just fill out a form!
Would You Like to Learn More About Your Local Williamsport FIAT Spot?
If so, reach out to us today. Call us, contact us online, or stop by our showroom. We'll answer any and all questions, and we'll even do our best to get you behind the wheel for a test drive immediately.