Congratulations! You're ready for the next big step of your car-buying journey. And when it comes time for you to finance your first car, it's helpful to learn more about some of the tips and tricks that'll make the process even more enjoyable.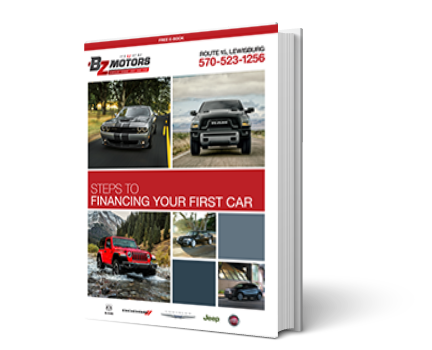 Luckily, we're here to guide you through every phase of purchasing your vehicle with this Steps to Financing Your First Car eBook. Thanks to the useful information found in this manual, you'll arrive at your dealership knowing exactly what to do.
Some of the topics we'll cover in this FREE eBook are things like:
Buying vs. Leasing
Making a New Car Budget
Knowing Your Credit Score
Finance Key Terms 101
Length of Your Loan
Getting Started
On top of that, this comprehensive checklist comes packed with a collection of convenient coupons that'll save you some money when it's time for you to buy your new automobile.
Why wait around to take advantage of everything offered inside this Steps to Financing Your First Car eBook? To start reading, all you have to do is click the link and download your guide today! After you finish reviewing the details, you'll be a full-fledged car buying expert.