If you can't get enough of perusing a collection of painting masterpieces or understanding the nitty gritty of an artist's creative process, it's time that you plan your next day out for the Lewisburg Celebration of the Arts.
At this all-out festival for the finest art around, you'll be free to explore the streets of this unique city and view your favorites types of art-all crafted by local masters. From April 27 to May 12, you and your friends and family will dive head-first into the talents of your city's painters, sculptors, and other creative virtuosos.
So, let's prepare for your artistic adventure with this Guide to the Lewisburg Celebration of the Arts. That way, you won't miss out on a single event or act held during this thrilling bash.
Beginning Your Art Adventure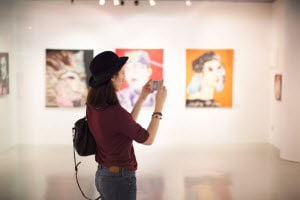 Of course, every major event needs to be paired with some toe-tapping, hip-swinging tunes to keep your imagination engaged with the gorgeous art. And at the Lewisburg Celebration of the Arts, you'll welcome your town's best maestros with plenty of music in the way of Folk, Rock, and everything in between.
On top of that, the first weekend of this affair kicks off with all-day performances from local dance groups who will keep your energy up with seamless choreography and gravity-defying moves. After you've soaked up the moves of your favorite dance group, head on over to the indoor displays filled with plenty of thought-provoking masterpieces.
Lewisburg Arts Council (LAC) Annual Indoor Art Exhibit and Sale
Located at the venerated Parkwood House Museum, this event, which spans the entirety of the two-week celebration, offers artists in a 60-mile radius an opportunity to show off their most prized works.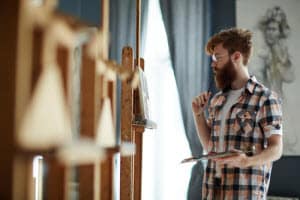 Each piece will be judged by professional artists, and awards will be presented to the finest works, with cash prizes for professionals and Lewisburg Downtown Gift Certificates for amateurs.
2018 Annual Photography Exhibit
Whether you're an adult who enjoys capturing a still of a beautiful landscape or an adolescent with a sprouting interest in all things photography, it's time to consider displaying your most valuable shots at the 2018 Annual Photography Exhibit.
Here, you're free to submit three of your favorite photographs under the categories of Nature, People, Animals, and Places. So, sort through your collection of photos and choose the ones that you want to be seen by experienced judges and the residents of Lewisburg.
Finalizing the Finishing Touches
After your two weeks of living like a carefree artist, give the closure of this long-awaited event the farewell it deserves by heading to the Lewisburg Live! Performance, which features seven talented regional bands.
From 6:00 PM to 12:00 AM on Saturday, May 12, you'll juke and jive along to the long list of songs played by these popular troupes, while grabbing some grub or sipping on a tasty libation.
Some of the big names you'll catch a glimpse of at this event are:
Organ Trio East: All-Star Bagels from 6:00 PM to 8:00 PM
Caryn Dixon: Barnes & Noble at Bucknell University from 6:30 PM to 8:30 PM
Sara Grace: Tastecraft Market from 8:00 PM to 10:00 PM
Nate Myers and the Aces: Bull Run Tap House from 9:00 PM to 11:00 PM
These are only a few of the beloved bands playing at this festival, so be sure to check out the full lineup on Lewisburg Arts Council's main page!