There's nothing more important to us than our community. Each year we try to celebrate the people and businesses that make our town so special, and there was no better place to start than with Karen Gronsky School of Dance (KGSD).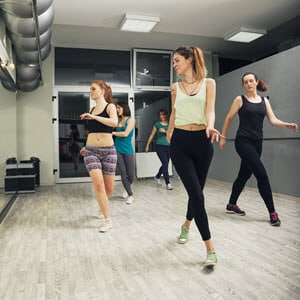 Dancing offers many physical benefits; it improves your strength, endurance, and overall fitness. But dancing also has many advantages that aren't seen to the naked eye. Not only can you gain self-confidence and better social skills, but it also enables you to find a great group of friends and make your day a little brighter. With the final cheer at every dance class being I am beautiful! KGSD aims to inspire each dancer.

Meet the Teachers
KGSD was founded by Karen Gronsky, a choreographer and teacher for over 25 years. She graduated from Temple University's Tyler School of Art, and has trained at the Ballet Theatre of Scranton, Civic Dance Center, Broadway Dance Center, and Steps NYC. She's also currently a professional member of Dance Educators of America and The Professional Dance Teacher Association.
Other staff members include Megan, a teacher/assistant who's studied hip hop, jazz, and ballet for over 20 years right at KGSD. There's also DMac Sandoz, an LA dancer/choreographer available for private training. Additionally, there's Reggie O, who teaches the hip hop program.
Classes Offered
There are many classes available for all ages and skill levels, such as...
Classical Ballet: 1-hour class that teaches classical ballet skills with a focus on proper placement, alignment, and coordination of leg and footwork. It also utilizes techniques from the Royal Academy of Dance.

Beginners Hip Hop/Jazz: 1-hour high-energy class that combines traditional jazz techniques with modern hip-hop dance moves.

Lyrical: Fuses modern dance, jazz, and ballet with a goal of conveying the emotion of a-previously chosen-song's lyrics through dance.

Advanced Hip Hop/Breakdancing: Taught by touring professional dancer and KGSD staff member, Reggie O, these classes bring professional choreography to central PA and could be the top hip hop classes in Pennsylvania. Reggie O has been featured in Cosmopolitan for his viral wedding dance video and has worked with artists like Macklemore, Ryan Lewis, and Jody Watley, and is currently on MTV and other channels.
There are also private lessons available, if you prefer one-on-one training with Karen Gronsky to prepare for your next class!
Community Involvement
Aside from helping others improve their dance skills, KGSD is about being involved in the community.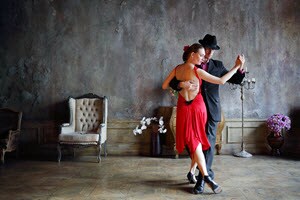 Every year, KGSD raises money for various local charities through the school's Dance Marathon and, over the past eight years, has donated more than $86,000. Participants can either drop in for a workshop or spend the night dancing for 12 hours straight. Karen Gronsky also participates in different activities in the area, from visiting schools, to dancing in malls for special events. And her students get to participate in the Florida Orange Bowl during halftime, further cementing their presence in the community.
Join the KGSD Family Today
Get inspired, get moving, and become a healthier and happier you! To learn how to become part of this dance school, check out Karen Gronsky School of Dance on Facebook.